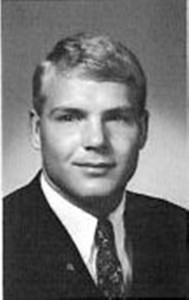 Brian "Bucky" Utter was born on February 1, 1950 in Tulsa, Oklahoma. From an early age he excelled in sports. Prior to his graduation from Nathan Hale High School he was recognized for his abilities by numerous awards including being named to the All City, All Conference and All State football teams and being named All City and All Conference in baseball. He played centerfield on Nathan Hale's 1969 State 4A Baseball Championship Team. Bucky was recruited and played tight end for his beloved Oklahoma State University Cowboys. A Bachelor's and a Master's degree in Speech Pathology were both earned from Oklahoma State University.
Bucky fiercely loved his family, his friends, his job and OSU. H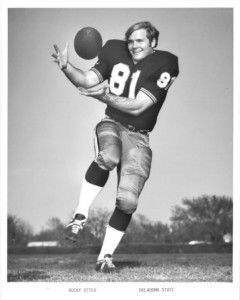 is enthusiasm and exuberant approach to life were contagious. Those traits resulted in a devoted group of life-long friends and also phenomenal success as a Sales Manager for MRC Global and his previous employer, Sooner Pipe and Supply. He was always prepared, professional and dedicated to exceeding expectations.
His family and many friends remember his passion for three things. First Bucky was a loyal and true OSU Cowboy all of his life. One of his favorite activities was entertaining his friends at tailgates prior to Cowboy games. Second was his joy in golf at which he excelled and third, Bucky was a master with a grill and smoker. He loved sharing that skill with everyone he knew. Those who knew Bucky professionally recognized his knowledge and skill in the petroleum supply industry. He served on the Board of Directors of the Petroleum Club.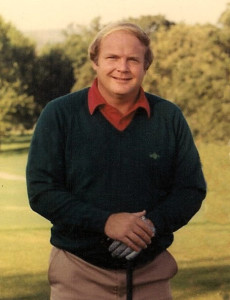 After a valiant battle with cancer, Bucky peacefully slipped into the arms of his Savior on June 10, 2015 in Tulsa, at the age of 65. His family, the oil and gas industry, and many of us miss our friend a great deal. On Friday, May 10th we have the opportunity to honor and remember Bucky by playing in the 4th Annual Brian Utter Memorial Golf Tournament, "The Bucky". The tournament will be held at Bucky's home course, Indian Springs Country Club located in Broken Arrow, Oklahoma.
You can visit https://the-bucky.com/register to complete your player registration (individual or team) and sponsor registration. Don't forget to visit the photos page where you can view pictures of Bucky and friends. We also have an option to upload your own photos of Bucky to be displayed on the website. Check out course information, and obtain information about the charity that will benefit from the current years proceeds on the "About" tab.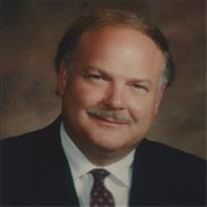 Bucky believed that if it was worth doing, it was worth doing in excess. We are following his advice. This year we will again play an 18 Hole Scramble Golf Tournament. I think Bucky would approve.
There is no doubt Bucky has touched and blessed all of our lives. Let us all take time this year to remember, honor and show our love for Brian (Bucky) Utter. We hope you will join us for a day on the golf course as well as sharing great stories and memories of our dear friend.